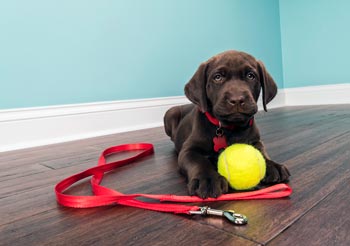 Dog Gone Fun is excited to offer a very special PUPPY PROGRAM, designed to help your puppy grow into a socialized, balanced and fun-loving companion!
Our very own owner and Certified Professional Dog Trainer, Deb Dansby, has developed a program that goes far beyond daycare for our youngest students and snuggliest members!
This program has it all... daycare and puppy training all in one convenient program. The puppies will be spoiled with their very own dedicated indoor play area.
Our structured curriculum focuses on:
Supervised socialization to a variety of dogs and people (sizes, ages, quantity, clothing, hats, etc), different surfaces, smells and experiences
potty training reinforcement, including outside potty breaks at regular intervals
improv days including mock vet visits and grooming exposure
obedience training item of the day (this includes training for basic requests such as name recognition, watch, sit, down, stay, and come as well as leash walking development)
resource guarding prevention / tolerance (food, treats, toys, etc)
crate training / reinforcement
and yes, structured toy time
Puppyhood is a critical time to develop these skills to increase good behavior and positive life interactions and experiences, while decreasing fears, anxieties and bad habits later in life.
An extra note about crate training: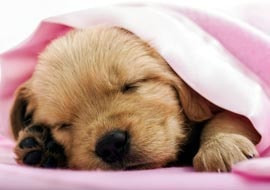 Puppies require an average of
of sleep and need to take breaks in order to prevent them from becoming over aroused and overstimulated (hellloooo toddlers with no naps!).
For this reason, we give puppies naps in crates every two hours, which creates a den for your puppy to make his/her own and assists you with your crate training at home! Fitted with with comfy blankets, beds, calming spray and a treat, your puppy will love this time to rest in between play sessions!
We know you will be wondering how your puppy is progressing each day. Every day, we will have a staff member take pictures to show you what your dog is learning while they're hanging out at Dog Gone Fun.
Puppy Program Requirements:
This program is for puppies ages 12 weeks to 8 months old. To enroll, your puppy must have:
First two sets of puppy shots
Bordetella vaccination
Be sure to tell your vet at your first checkup that your dog will be spending a lot of time around other dogs.
Schedule:
Our puppy program curriculum runs Monday – Friday and will start at 9:00 a.m. Although our curriculum doesn't start until mid-morning, you can drop off your puppy as soon as we open at 7:00 a.m, and our latest pick up time is 6:30 p.m.
Food:
We recommend that you bring your puppy lunch. Please review the daycare and puppy program lunch plan and send a single serving lunch in a clearly labeled bag or container. Additionally, your puppy will have access to fresh, cold water during each structured playtime. To aide in training, your puppy may also be given treats throughout the day, which we will provide. Be be sure to let us know if your puppy has any food allergies or sensitivities.
Cost Per Week (Monday – Friday): $149.00 (or $29.80 per day for daycare, training and socialization)
Only interested in daycare certain days of the week?
We can do that too! Just fill out the normal day care Dog Profile and Application and select "Day Care" and we will get your evaluation day scheduled.