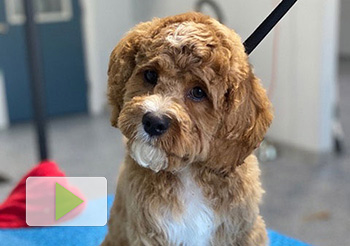 You can count on our experienced local dog groomers to help your furry friend look and feel his best.
Dog grooming will be offered during the week and on Saturdays.
Our dog grooming services can include any combination of the following:
Dog Grooming Services
Full Dog Grooming:
Call for pricing (517) 657-4300

VARIES BY SIZE & BREED OF DOG

Dog Nail Trimming:
$10
Full-Service Dog Bath:
Short & Smooth Coats
All Other Coats
Tiny under 15 lbs
$20
$25
Small 15-30 lbs
$24
$29
Medium 31-45 lbs
$30
$36
Large 46-65 lbs
$36
$45
XLarge 66-90 lbs
$45
$55
XXLarge over 90 lbs
$50
$60
Frequent Bather Punch Card:
1 free bath for every 10
The overall cost depends on how many of our grooming services you use, as well as the breed and size of your dog.
Call ahead and schedule an appointment or walk in.
Call to schedule your appointment today (517) 657-4300!
Before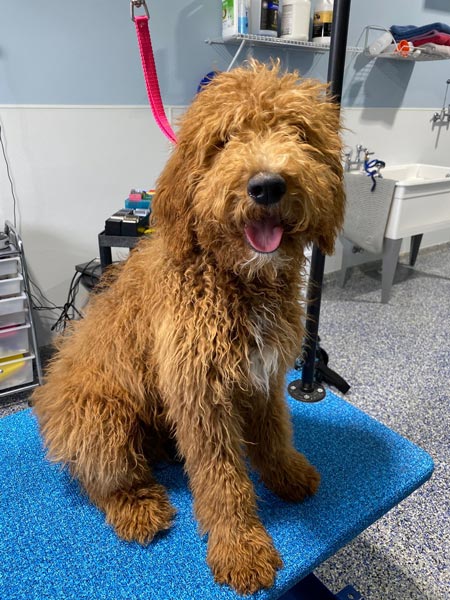 After!