Welcome to your dog's home away from home!
Dog Daycare Lansing, MI
|

Dog Gone Fun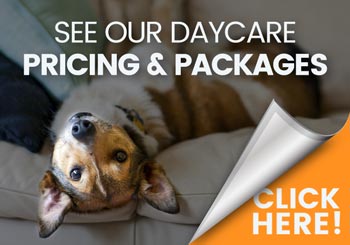 Dog Gone Fun, LLC ("DGF") wants to create the best "place to hang out" for dogs and eventually their owners too.
Our primary focus is to create your dog's home away from home, whether that is for a few hours, a day or several days at a time. We have taken pride in building an amazing new facility and incorporating some of the most advanced, new products in the dog industry including:
Stone Mountain custom designed kennel suites
Kuranda dog beds
Modular play equipment that actively promotes safe physical exercise, mental stimulation and social interaction
Prima bathing systems is the most environmentally friendly bathing system on the market, cuts bathing time in half, AND provides your dog a great massage
The latest in cold laser therapy and dog massage techniques
A team that prides themselves as being here for you and your dog
While it seems like we are all about the dogs……we also want this to become a place where parents can hang out too. As a start, bring your dog and join us for a cup of coffee (or other beverage) on Saturday's while you take advantage of a dog wash or massage and hang out with neighbors and friends for a while. To learn more about our Lansing location or to schedule a reservation for your pet, CLICK HERE or contact us directly at (517) 657-4300.